Compact
Touch-free (2-in-1) faucet.
Dispensing soap and water
in one innovative.
90% of Water Savings
60% of Soap Savings
Remote Management Wifi enabled
and Notification System
No Contamination During
Soap Replacement
How It Works?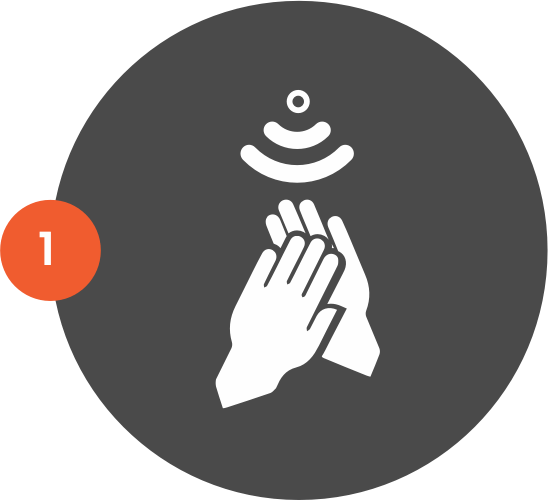 Sensor Detects and
Starts a Hand
Washing Cycle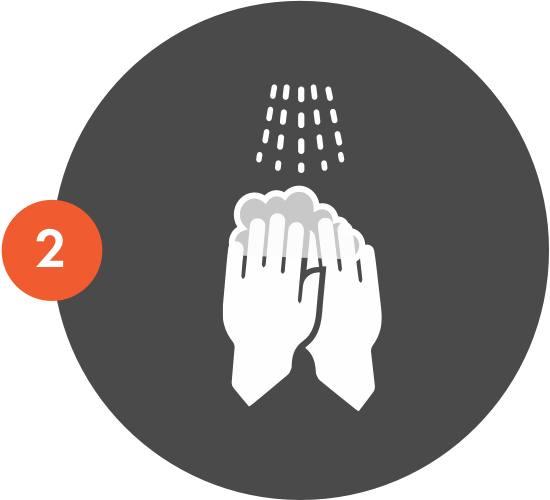 Soap-Water-Air is
Simultaneously Dispense.
Immediately wash your
hands with soap!
*No pre-wetting needed!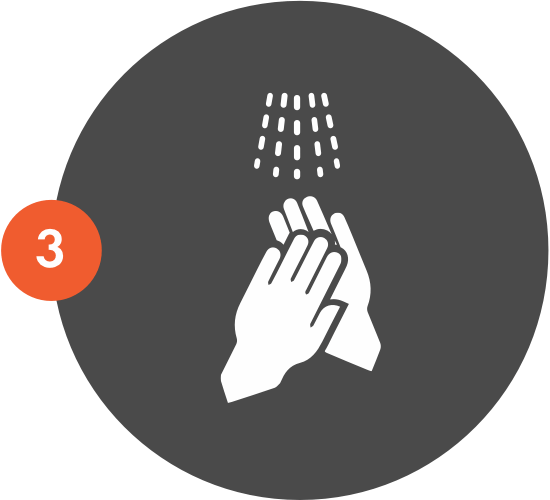 Fresh Water Dispenses
for Rinsing Off Soap
* The rinsing time as well as other
parameters can be customised.
Key Features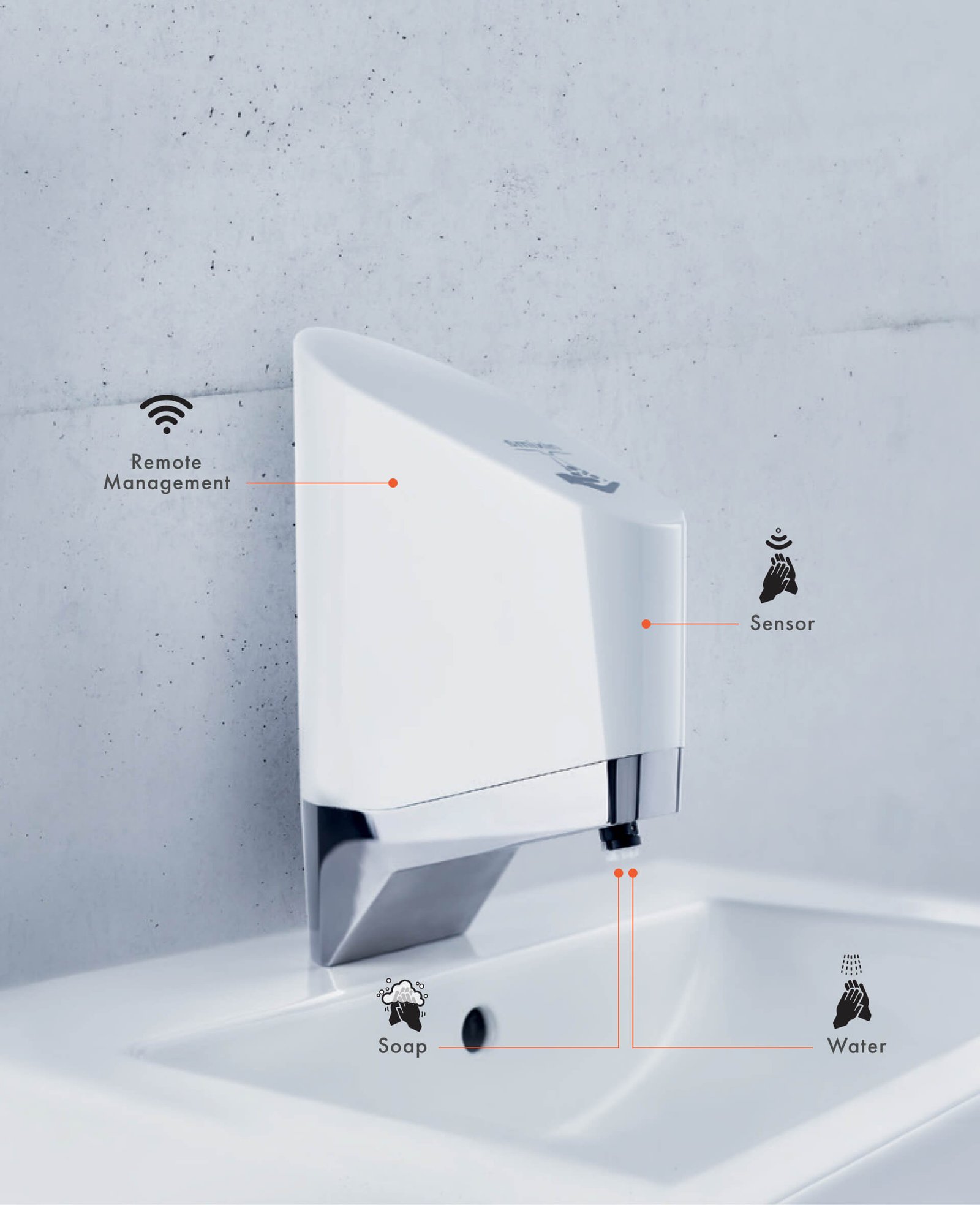 Dimensions (H/W/D in mm)
327/131/213
Weight (kg)
4
Water Supply
Connection — G1/2" Female
Operating Pressure — 1.5-10 bar
Electronic — Power Supply
Input Voltage — 100-240V AC
Power Voltage — 12V
Electronic — System
Standby Power — 1.5-6.0W*
Operating Power — 8.5-13W*
Environment
Operating Temp. — 5-40°C
Ambient Humidity — <80%
Certificates


Download e-Brochure for more information: